Welcome To

Dayana Polyplast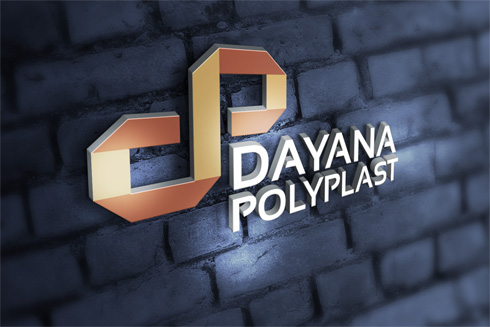 Dayana finds its roots in the determination and sharp business acumen of Shri Atmaram Patel. The company's story reflects perseverance of its founder, his vision and the continued tradition of his succeeding generations to make the company a world class house for a variety of bags used in various industries like Fertilizer, Cement, Sand, Food Grains, Sugar, Cattle Feed, Pulses, Spices, Agro Products, Minerals, Resin, Polymers and Rubber.
The journey of Dayana began with modest resources for developing power looms for grey cloth fabric in 1964. With his perseverance, and foresight, Shri Atmaram transformed this humble company into a strong, flourishing enterprise in merely 2 decades. By 1984, he, along with Shri Bharat Patel, forayed into the chemical business, serving a gamut of industries like pharmaceutical, cotton and plastic packaging. It was a thriving period for the organization from here on and with the addition of a tarpaulin-manufacturing unit to its strength in 2003, Dayana expanded its reach from domestic markets to international arena.
Commitment to innovations has always been a dictum at Dayana. The company, since its inception has taken pride in harnessing the latest innovations to ensure that its production remains at optimum levels in terms of quality and value. Dayana's experience, coupled with the expertise of its management has taken the company to new heights of success, and continues to earn it acclaim in the hearts and minds of its clients across the world.
Strengths
Undeterred Values

Dayana is built on 3 core values
Creating highly customized comprehensive solutions
To design each product capable of handling versatile environments
Maintaining a consistent level of quality and reliability at every level of business
These values are centered on one goal - to meet client expectations through superior quality, service and workmanship.
Comprehensive Infrastructure
Adhering to global standards, Dayana has created a manufacturing environment that is not only world-class but also highly scalable, in terms of meeting orders of various sizes. The company's infrastructure is equipped with the latest technology, and high-end machines that give Dayana the capability to take contract-manufacturing assignments for various reputed companies like JK Cement and the Birla Group.
Availability Par Excellence
Team Dyana is available 24x7 for its clients. The company's policy clearly reflects in the fact that it has the best response times for both domestic and international inquiries and strives to maintain the highest standards of customer satisfaction irrespective of order size.
Business Transparency
At Dayana, the company believes in fully transparent business, both in terms of its employees and its clients. The company with this vision offers an all access pass to its clients allowing them to visit its factory at any time during working hours. This has allowed Dayana to create a niche in the market as a company that is trusted and has its doors open for its clients whenever they need.
Competitive Products
Dayana's products are not only world-class they are also highly competitive in terms of cost. The company has devised a unique system that ensures availability of global quality at local rates, making Dayana the preferred supplier of high quality bags to its clients worldwide.
Sustainable

Approach

There is no bigger profit than selfless service towards humanity – following this principle, Dayana has always remained a socially active company, and has contributed towards the growth of communities that have helped it flourish. The company has made provisions making pure drinking water available to 10000 people living in the vicinity of its industrial campus. Additionally Dayana has also set up water pumps at various locations including schools. As a religious recreational step, the company has helped build several temples for the benefit of the local communities as well.